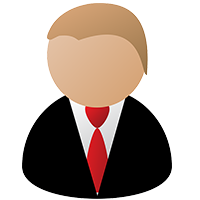 YOUR NAME HERE
BROKER / OWNER / REAL ESTATE AGENT
L
orem ipsum dolor sit amet, consectetur adipiscing elit. Proin id quam tincidunt, pretium augue vitae, egestas lectus. Aliquam rutrum dui vitae magna euismod, dignissim vehicula nunc facilisis. Nulla vel ligula laoreet, rhoncus risus at, porttitor massa.
Recent Reviews
---
It was a seamless transaction
What can I say about the guys in Inferno? They are purr-fect! It was a seamless transaction and I can't thank the guys enough for making a newbie buyer like me feel very comfortable during the entire process. My hats off to them and will definitely recommend them to anyone looking to buy or sell some Colorado real estate.
Amy Abbott
,
Everwood, CO
Two thumbs up! These guys are tremendous!
I'm very happy with how selling of my home has turned out. Ephram and the rest of the guys at Inferno have been great! I though the whole thing would be one drawn out process but it couldn't have been further from the truth. I'd like to give the Inferno Team two thumbs up! These guys are tremendous!
True real estate gurus
I'd like to say a big thank you to Ephram and the rest of the team at Inferno. These folks are true real restate gurus! But don't just take my word for it, visit their office and see for yourself. 🙂