Reston Virginia real estate, Reston Town Center Condos, Townhouses, MLS
Scroll down for condo and townhouse listings below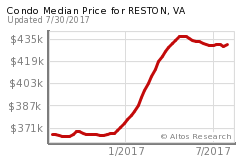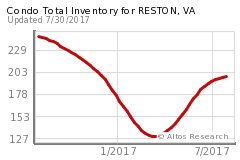 Reston, Virginia is a maverick of sorts as far as real estate in Northern Virginia is concerned.  That is to say it was and is a planned community.  In fact it was the first modern planned community in the United States and its founder was Robert E. Simon.  Planned communities have noble goals of setting up ideal and self-contained towns that focus on quality of life by avoiding unplanned development and the hazards thereof.  One of the goals of Reston condos real estate has been to preserve open space.  I can say from having shown 1000s of homes in Fairfax County that Reston VA condos is unique in terms of how "green" it is.  So many houses and even townhouses are as if you are living privately in the middle of the woods/forest.  Often the Reston neighborhoods are very quiet and private compared with the rest of Northern Virginia real estate.
Reston Condos VA Real Estate, Townhouse, Homes for Sale
There approximately 20 community pools in Reston VA, miles and miles of footpaths, several lakes…well you get the idea.  It's very green and proportioned so that its residents all get to share its resources regardless of income–very noble. This is why almost all if not all residents pay a modest association fee to Reston VA condos.  One of the annoying aspects of Reston real estate is that it has always labeled its neighborhoods as "reston".  From a realtor's point of view that is a hassle.  Every home in the area is in the neighborhood of  Reston.  That often makes narrowing comps down for a home challenging.  To search the Reston condos and Virginia MLS for real estate click here.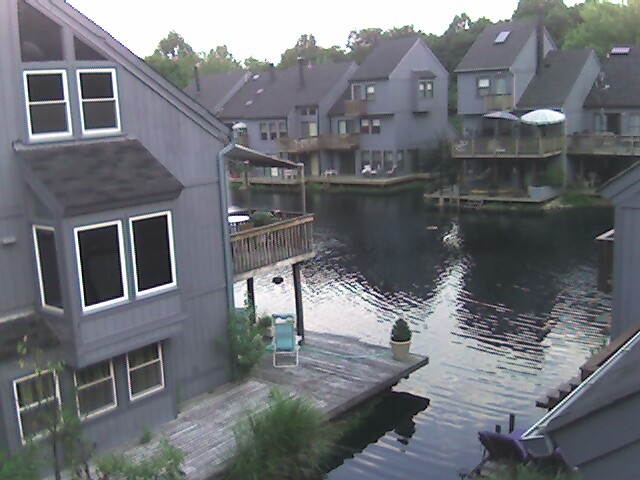 The 2007 Condo Market in Reston VA
In analyzing data for the 20190 zip code of Reston for the 1st quarter there are several trends regarding condos in the area of Reston Town Center.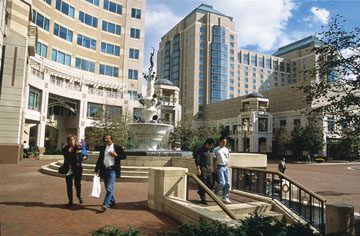 For Feb-April 2007 versus 2006 for that area which is mostly comprised of condos and townhouses, the median sales price has been down (in percentages) 10, 0 and 18% respectively for those months compared to 2006 Feb-April.  So there was at least a 10% correction in market values for condominiums–at least the newer luxury condos.  More telling has been a serious drop in demand with a negative 23, 12 & 48% decrease in transactions for those months in 2007.  The good news is that even though there is a big drop off in transactions the inventory is still much lower than a year ago 141 active condo listings in 20190 versus 194 in April 2006.
Reston Town Center
It has been described as a suburban downtown.  The Reston town center is sort of like an outdoor mall with fountains, art, an ice skating rink and year round events such as Taste of the Town, Pet Fiesta and numerous outdoor concerts for the public.  It hosts a variety of retailers including Williams-Sonoma.  The open avenues and wide sidewalks of the town center are no accident.  Nothing in this city is.  What is so interesting about the center is that all around are townhouses lining the surrounding open avenues and condos so that 1000s of residents are within a 5 minute walk of the center.  For more info on the town center and Reston condos you can check out Wikipedia.
The Future of Condos in Reston near the Town Center
The area is excellent and will be close to the new metro at some point so long term it's a great area to invest in.  Short term there's more room for many prices to drop or for sellers to negotiate down.  Other than that time will tell about the condo market in Reston.  And here you can find a directory of condos in the Reston area.
Reston Virgina homes for sale
[showcaseidx_hotsheet name="reston homes"]