Mclean Real Estate, Homes for Sale in McLean VA, MLS, Remax and Schools
McLean real estate is great part of Fairfax County.  Often the lots are larger (15,000+ square feet) and the McLean Virginia homes for sale are in peaceful neighborhoods.  Yet one of the advantages of McLean neighborhoods is convenience.  One is always just minutes from Tyson's Corner–a LARGE upscale shopping center and mall full of many restaurants such as Maggiano's, PF Chang's, Shulas & Mortons (2 steakhouses).  The other positive of McLean Virginia real estate is that one is also just a few minutes from the major transportation routes such as 495, Chain Bridge Rd., Old Dominion & 267 toll road.  So one gets a quiet neighborhood with great  access to DC or Reston or MD.  At the county website you can learn about local McLean VA schools when considering a real estate purchase.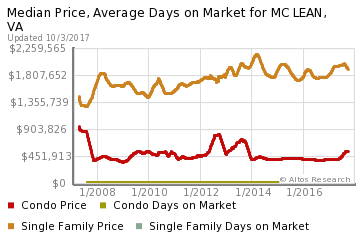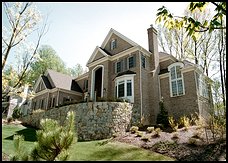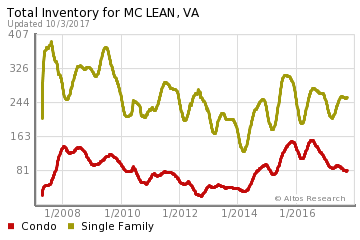 McLean VA Real Estate, McLean Virginia Homes for Sale, MLS, Condos
Back in 2005 another 30,000+ jobs (approx–I lost the report!#!#!#) were added to Fairfax County bringing unemployment down to 2.6%.  And the market peaked out in 2005 with McLean Home Prices increasing 25% (again it's approx.).  That was the summer peak of 2005.  Since then the market has cooled and the number of homes sold of McLean VA real estate has decreased dramatically but the homes values have held their own pretty well.  In fact in many counties they increased 1-2%, but the point is that the landing was indeed soft (condos could be another story depending on the building/location and other factors–see blog entry Arlington VA Condo Prices Must Come Down at bottom of page)  That's because jobs continue to be added and therefore home prices are stable–after all McLean VA homes for sale are a limited supply versus condos that can get constructed adding in one year 1000 new condo residences.
Update on McLean Virginia Real Estate Market
In April & May 2006 7800 jobs were added to Fairfax County bringing unemployment down to 2.2%.  This is truly amazing for real estate in that it preserves McLean Virginia home prices.  The average days on market for a home went down in Fairfax County from 45 to 38 days–this follows exactly what I've seen.  That is that many buyers were on the sidelines waiting to see if there was going to be media driven bubble popping for real estate in the area–when it didn't happen (Loudon County McMansions may be the exception) they entered the marketplace and have madef for a healthy market.  The number of homes sold in McLean decreased 35% but the home prices went up 7-15% depending on which zip code one examined.  For a realtor McLean Virginia and a hands-off model I would recommend myself. 🙂
McLean Virgina homes for sale
[showcaseidx_hotsheet name="Mclean homes"]