Ashburn Virginia Homes for Sale in Ashburn VA real estate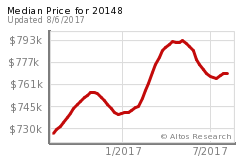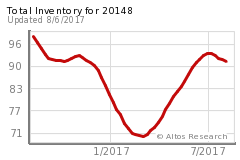 Ashburn Homes for Sale and History
In addition to the Wikipedia site there is some great info on Ashburn's real estate beginningshere.  2 men Thomas Lee and Robert Carter began buying up large tracts of land strategically in the 1720s.  The former believed owning land on th waterways was the way to dominate commercially and the latter thought that controlling land transportion to be in his greater commercial interest.  Lee purchased land along the Potomac and Carter sought out today's Ashburn real estate approaches to mountain passes.  Carter felt he was being overcharged by Lee for warehousing his tobacco to take to Occoquan and had his workers start Ox Road (wide enough for an ox cart) that would give him a land route straight down to Occoquan instead of the Potomac.
Ashburn VA was first known as Farwmwell (Old Farmwell, Farmwell Station) named after one of George Lee's–great grandson of Thomas Lee–mansions.   A large section of Farmwell was purchased by John Janney -almost vice-president–in 1841 and became known as Ashburn Farm by the time he sold it.  Supposedly this was after some family friends named Ashburn.  However local legen is more colorful as usuall and it says that the when an ash tree was struck on the property now owned by Senator William Morris Stewart it smoldered for a week bringing lots of spectators to this most important citizen's property.  Hence the locals began to refer to the area as Ashburn and that further distinguished it from nearby Farmville in Prince Edward County.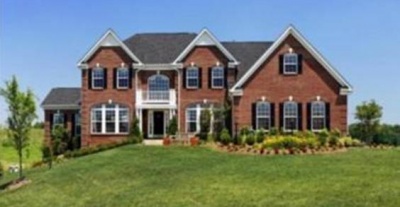 Ashburn VA Neighborhoods for Sale and Real Estate Listings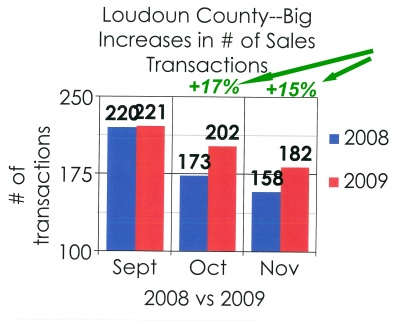 Quick Market Update for Ashburn VA homes for sale
In the 4th Quarter of 2009 the # of sales was up 15% combined with 2008
days on market were down about 35% to sell a listing
and prices were even with 2008 showing a big stabilizing Ashburn home prices for first time in 3 years
The Latest and Greatest on Loudoun County real estate
In the first months of January the days on market to sell a home in Ashburn are down 30% and the sales prices are up significantly.  With likely higher interest rates coming in the Spring it's hard to imagine any more gains in values.  But the bump out the gate for 2010 is great to see.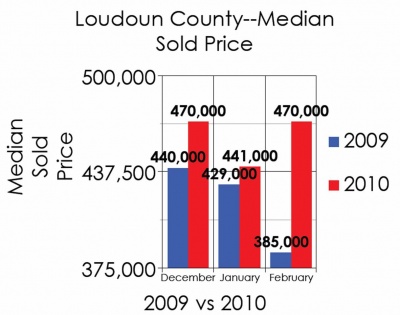 Ashburn Virgina homes for sale
[showcaseidx_hotsheet name="ashburn homes"]
[showcaseidx_hotsheet name="ashburn homes"]