Ashburn Farm homes for sale & Foreclosures
This is a summary of Ashburn Farm homes for sale in Ashburn Va real estate. It includes foreclosures and short sales.  The neighborhood was started in 1986 that was Gray Dairy Farm.  There are almost 4000 house in the community. It's a 9 minute drive to the future Ashburn Metro.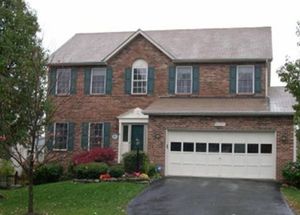 Ashburn Farm is one of the primary communities in Ashburn Virginia.  It has 3 community swimming pools, trails and parks, 1807 single family houses and 1000+ other townhomes, condos and apartments.
ASHBURN FARM HOMES SALES ON THE RISE
Sales prices of homes in Ashburn Farm this summer are on the rise. Single family home prices are up close to 5% this summer period of May 1 through July 31, 2013 as compared to the same period in 2012. Town homes prices are up a whopping 7.8% this summer. The average single family home in this time period sold for $598,000 and the average town home sold for $344,000.
Time on market for single family homes is down 36% to an average of just 16 days on market.  Townhouses, due to high demand, are selling 75% faster his summer than in 2012. The average Ashburn Farm townhouses this summer sold in just 13 days verses 53 days in the May-July time period in 2012.
Overall high demand and continued record low inventories is driving the prices up.
Ashburn Farm continues to be a great investment location in Eastern Loudoun County. And of course there is more info at the main Ashburn VA real estate page.
Ashburn Farm Townhouses and real estate listings
[showcaseidx_hotsheet name="Neighborhood Ashburn Farms"]